0
Aussies and the Internet in 2011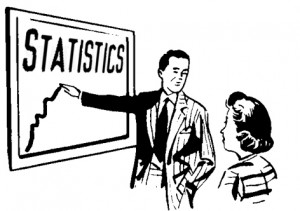 Everybody who is anybody loves statistics.  Nobody ever really remembers any of them, specially when there's a big bunch in one place at one time (autistic people and severe nerds excepted), but at least they provide some interest while you are reading them.
Two other things that people tend to love is Australia (mainly because our country is pretty much all about drinking, cute animals, animals that will kill you and beach babes) and also the In-ter-net [said with computer voice] mainly because it facilitates facebook and unlimited hours of porn.
Being the marketing GENIUS that I am I have combined all three of these key loved elements into one awesome overload to the power of infinity post about the internet in Australia over the last year.
Kudos to comScore for making it all possible.
STATISTICS!!!
Who is using the Internet in Australia?
The aussie Internet population has increased slightly from 13m to 13.4m over the past year
NSW and Vic have the majority of Aussie net users, but also spend the actual least amount of time online. Probably because we have more pubs. And more money. To buy alcohol.
How much are we using the Internet in Australia?
The average time we have spent online has decreased slightly from 20.2hrs/month to 19.8 hrs/month
Our total Internet consumption is below global average (18.8hrs/month compared to 23.1hrs/month global average) – this is more interesting when you consider we spend the most amount of time on Facebook in the world… we clearly have great digital priorities!
Canadians spend more than twice the time online than us. Probably because they lack the beach babes and are generally losers. But are still better than Americans.
Men 15-24 are leading the time online with average 24hrs/month. Probably because of the unlimited porn
Interestingly women 55+ spend more time online than men or women who are 25-34! Probably the porn again.
How are we using the Internet in Australia?
Over the past year our time on social networking sites has dramatically increased (26% – yes dramatic), which has been offset by a decrease in time spent on instant messengers (-4%) and EMAIL (-42%). Probably because email is LAME and takes WAY longer than writing on someone's wall or texting them.
81.6% of us visit social networking sites (second only to search/navigation sites with 89.9%) SHOCK. HORROR.
We spend 22% of our online time on social networking sites – well above any other category (next is instant messengers at 12%, which is pretty much social networking anyway)
Social networking has grown by 4% in Australia over the past year (equal to global growth), but this has also stimulated a 39% growth in photo sites
Most of us (75.5%) use Facebook. WHO WOULD HAVE EVER THOUGHT?! As a side-note, my mum just signed up the other day and requested me as a friend. My dad then took my phone and accepted her without my consent. FML.
Most people (50.9%) are using Facebook for sharing photos. 75.3% of these photos include alcohol, animals (cute or killer) or beach babes. 2.4% include all of the above. 33% of the preceding statistics are factually correct.
Only 61.7% of us are using email – compared to global average of 64.1%.  See thoughts on email in first point.
We are a nation of eBay addicts, with aussies visiting auction sites at a rate of 50% more than global average.
We are increasingly visiting travel, airline and hotel websites. Probably because we're rich and like to get out of working.
We luuurve online video – 79% of us watch it (this is higher than facebook users! WTF!), with 10.3m unique viewers, at an average of 89 videos per viewer. That's a hell of a lot of drugged children and crazy cats. Oh wait, porn. I forgot for a second.
Boys watch WAY more online videos than women – men under 35 watch twice as much as women the same age.  No words are necessary here [cough…red tube… cough]
11.9 million of us searched for stuff, mainly on google, with an average of 115.4 searches per searcher. Mainly on Miranda Kerr.
We are increasingly turning to the web for our news – 58% of us visited a news site compared to 53% a year ago.  Weather sites are particularly popular, with a 22% growth, compared to 10% globally. Probably because we love to bask in the glory of our awesome sunshine weather. [rest of the world, suck it!]
We also like visiting business/finance/retail sites , with above-global averages growth for each of these categories (most significantly a 12% growth in retail sites)
PS. If you would like the official report (which is not anywhere near as exciting because it has zero references to porn or my mum), you can find it here: http://www.comscore.com/Press_Events/Presentations_Whitepapers/2011/State_of_the_Internet_in_Australia