2
10 reasons to increase your social media budget in 2012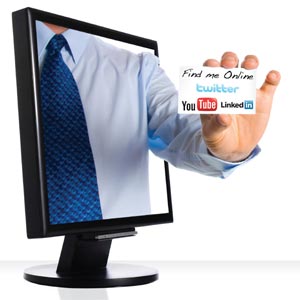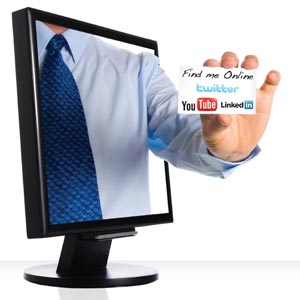 I was originally going to title this article "10 reasons you should be using social media for business" or similar, but then I realised that it wasn't 2008 anymore and just about everyone was using social media for business already. However most of you are probably yet to devote a substantial budget towards it and as a result may not be utilising your social media channels to the best of their abilities. Why should you invest more in your social strategy? I'm glad you asked:
1.  High ROI potential
It isn't uncommon to read how social media is so great for business because it's free, however unfortunately this is not quite true.  You can create a Facebook Page, Twitter account and YouTube channel for free yet the time it takes to manage these accounts comes at a price. More oft than not you'll also need to contribute a bit of your budget towards some social advertising, a competition or other campaign to attract and engage with your community.
The good news is that although implementing a social media strategy for your business may not be free, it certainly has potential to yield a high return on investment.  If you do a good job with your social media channels, you are more than likely to find it performs better than some of your other more expensive marketing channels – though some returns may be more long-term (for example in customer loyalty and referrals)
2.       Quality insights
One of the best things about social media is the immediate (and very cost-effective) access it gives you to insights about your company, competitors and industry in general. If you put in place a proper social media monitoring strategy you will soon find that those 140 character tweets offer a wealth of information about what your customers (potential or current) think about you and your competition. You could find out one of your staff members has a bad phone manner, or that your website is slow or that your would-be customers don't understand your product properly. Companies pay thousands of dollars for these types of market insights, which you can gain for a fraction of the price with a decent social media monitoring tool.
3.       Two-way conversations
Most of our marketing efforts are typically one-way broadcast messages transmitted through print, radio, TV or online – whichever channels we think are most effective (or within budget). We take an educated guess about what our potential customers want to see or hear and send that out, with little ability to obtain feedback or develop a two-way conversation with these potential or current customers.
Social media allows you to actually speak to your current or potential customers, rather than speaking at them. Not only does this lead to deeper relationships and connections, but it also helps you understand what they are looking for in your marketing messaging and what works best.
4.       Viral ability
Before social media the best viral spread you could hope for for your marketing efforts would be people talking to a handful of others about how good your TV ad was. Now, with the vast communities your customers have built up on Facebook, Twitter, LinkedIn etc they can easily share your message to hundreds (and maybe more) at the click of the button. This sort of viral ability can be priceless to build your social communities as well as make sales.
5.       Targeted advertising
It's hard to get any more targeted than social media advertising. Take Facebook for example; not only can you accurately target people by age, gender and geographic region, but also marital status, interests, educational level, workplace and more.  Because we share so much information about ourselves on social media sites like Facebook and LinkedIn it makes it very easy for businesses to utilise this data in order to effectively target their advertisements to the people who are most likely to be interested in their products and/or services. This means much less likelihood of wasted impressions and clicks and thus more value for your spend.
6.       Trackable campaigns
It's always nice when you can definitively determine if your marketing campaign has worked well and made a decent return on investment. Digital marketing is always more useful in terms of tracking where the sale has come from, and social media is no exception. By running campaigns via your social media channels you will not only be able to determine how much revenue you have made (with the help of a decent web analytics tool), but you'll also be able to gather detailed information about who is engaging with your campaign. If you have accurate demographic information about the people who are responding to campaigns via social media this information can be used for offline marketing as well as future online campaigns. You can also easily determine if the campaign was successful and whether it is worth doing again in the future.
7.       Being where your customers are
We all wish that our customers (current and potential) would set our website as their homepage and read our newspaper ads every week. Unfortunately it's not always easy to get the right people to your website nor does everyone even read the newspaper. Even if they do read your newspaper and see your ad, they won't necessarily want to jump on the phone or the Internet or their car to go and find out more information about your products or services. The beauty of social media is that you are operating in an environment that your customers are already in. You don't need to entice them away from what they are doing because your message is intrinsic to their experience.  Even better, if you're doing things right you're not interrupting their experience (as with a TV, radio or print advertisement) but simply being part of it.
8.       Permission marketing
One of the best things about social media is that it is predominantly permission-based marketing. Instead of forcing your messaging onto people who may not be interested, they are choosing to connect with your brand and essentially giving you permission to engage with them on an ongoing basis. They want to hear from you about your products and services, updates and sales. As a result your messaging is more likely to be more relevant and produce better results than other communications.
9.       Staying  top of mind
We all know that staying top of our customers' minds is half the battle for sales. We want our brand to be the first on the list that people think about if they have need for whatever product or service we are selling. Social media helps brands stay top of mind by allowing constant messaging to show up in the feeds of the customers that have connected with the brand. If you post just one thing from your Facebook Page every week, that's one message your Facebook fans will be seeing from you weekly. Even if they don't always engage with that content, the mere fact you are showing up – with your brand name and logo – is helping you stay top of mind until such times as they are looking to purchase or to refer to a friend.
10.   Efficient customer service
You might have a call centre, a postal address and a contact email, but if you're not using social media for customer service you might be missing out on one of the most effective methods to help your customers. Social media – in particular Twitter – is made for efficient and effective customer service. The format encourages short and succinct enquiries or complaints and does not require the customer to sit on the end of the phone waiting on hold or for an answer to their question. If you are using it properly they should also get a reply quicker than normal mail and probably email too. It's fast, it's easy and it's efficient, but it's also very public, which can turn your response into a good news story for your brand. If potential customers can see that you care about your current clients and are doing your best to help them through whatever channel they choose, you're more likely to get them on board as well.
Are you planning on increasing your social media budget this year, or are you still cynical about the real benefits of this space?