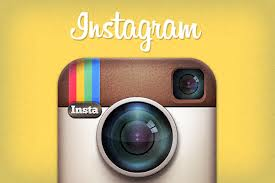 More and more it is becoming obvious that Instagram is a marketing platform that offers a rich opportunity to promote your business and brand to a very engaged and increasing audience in a relatively easy and cost effective way. Identifying that Instagram is a channel you want to use is the easy part, but what do you do after you set your business account up? You want to engage and connect with your target audience in a meaningful way. One very effective tactic is to run an Instagram contest. When done correctly Instagram competitions can give you a welcome follower boost and some great exposure for your product or brand. Read through the practical tips below to help you run a successful Instagram contest of your own.
Many Instagram marketeers will tell you that you need to decide on your goals before you start a contest, choosing between raising awareness, increasing sales or increasing followers but these goals don't need to be mutually exclusive – a well-run contest will reap rewards in all of these areas.
What Type of Instagram Contest?

One of your first considerations will be the type of contest to run and you have a couple of main formats to choose from in the form of a raffle or competition.  You need to decide what is best for you.  Personally I would recommend a competition for two main reasons: first, you can engage more users with feedback among the finalists, and second you appeal to the creativity of your audience.
A raffle works by asking users to complete a specified action, it could be to follow a certain account or to like a specific post.  One user who has completed this user is then chosen at random as the winner.  The advantage of this type of contest is that it incentivizes user to complete actions that help you gain more followers and/or exposure.
A competition is much more interactive for users – for example you can ask users to upload images on a specific theme or topic and use a ''#hashtag to identify them on Instagram. The competition organizer (or someone affiliated to the account) will then judge the best entry as the winner.
Small online business Inkifi ran a '#PrintMyFeedPlease' challenge that drove more than 1200 likes and nearly 1000 pictures. The competition was split into four weekly challenges and every week there were 3 winners.  The winner could have their entire feed printed as Polaroid Style Mini prints.  Every week there was a new theme for photos – for example 'peace' or 'colourful times'. The benefit of running the contest over the course of a few weeks is that it gives the competition time to build momentum and encourages participants to share the competition amongst their friends.
Prizes
Not surprisingly, the better the prize you are offering, the more popular your contest is sure to be. Prizes are an opportunity to show off your product and also to get feedback on what users think of them.  The prize doesn't always have to be tangible –  if you have a wide follower base on Instagram entrants can be incentivized to enter purely from the promise of you mentioning their feed, which will undoubtedly give them a follower boost.  Instagram themselves run a contest each Friday under a different theme, for example: #WHPsignsoftheseason with no prize other than mentioning the winner on their Instagram feed.  However most likely for most of us who do not have 53 Million followers, a prize may be the best option in order to get a strong response.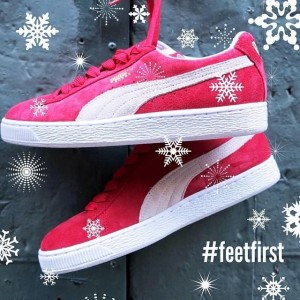 Clarity
Another basic rule of a competition in social networks (including Instagram) is simplicity and clarity. Do not make your contest too complicated or users will not bother participating. Puma uses a simple hashtag #feetfirst on their images, and prompt users to share their snaps with the same hashtag in order to win.
Hashtags
In order to be able to locate the images that are entered into your contest you will need to come up with an appropriate hashtag for entrants to reference when they post entries.  Before deciding on the hashtag make sure that you check that it is unique and hasn't already been used by another person or brand.  Other mistakes to avoid including having an overly long hashtag or using one that isn't descriptive. Hashtags can add to your brand identify, Vitamin Water last week sponsored the Pipemasters2013 ASP surfing competition and their contest hashtag was #makeboringbrilliant – as a brand they are trying to appeal to a younger audience and so they used their hashtag to promote this goal.
Time
Once you have decided on the contest format, theme and the hashtag that is going to be used, you are ready to post about your competition. Timing can be important in gaining exposure for your contest but is definitely not something to lose sleep over. There are many theories about the best days or hours of the week/day to post, but the truth is that each person or account you can work differently. It is a good idea to keep time zones in mind when you are running international competitions. You can use apps like Statigr.am which indicates you what time you get more likes to help guide your decision in this respect.
Share
While your competition is specifically designed for Instagram, it doesn´t mean you can´t share your content on other social networks like Facebook, Google + or Twitter in order to attract more users to Instagram and your competition.
Once the contest is done and you've chosen the winner, never forget to say a big thanks to everybody and congratulate the winne. And of course, do not forget to answer all questions and requests from your followers during the contest in a polite and nice way. This business is all about customers – just like all your other channels.
So that's that – hopefully you've picked up some practical tips to go forth and run your own Instagram contest – if you have any other pointers please share in the comments section below J
Marica Garcia is head of community at specialist Instagram printers Inkifi.com, they create beautiful prints from Instagram images through their website, iOS and Android Apps.