0
Facebook facial recognition uproar and other social media news– June 2011
So I've decided to make this feature more of a monthly thing rather than weekly/fortnightly occurrence as I originally intended. I don't really have any excuses other than the fact I'm busy and lazy.  If anyone actually cares it may make you feel a little better to know that I feel a bit sad at the neglect I have been showing to my blog of late – mainly due to a new job that has sucked up all my time due to one pesky volcano (Puyehue-Cordon Caulle not to mention any names) that keeps cancelling flights and requiring me to work like an Asian 12 year old in a sweat shop answering questions on Facebook and Twitter. I do love my job, but seriously.
Meanwhile, back in the land of 'things people actually want to hear about', enjoy the following update: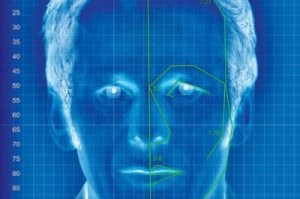 Facebook enables facial recognition and the world ends: As you have probably heard Facebook recently rolled out facial recognition to millions of its users, sparking a huge outcry. I'm pretty sure people heard the words 'facial recognition' and assumed Zuckerberg had found a way to track their every whereabouts through surveillance cameras around the globe. Or something. It does sound pretty ominous, but it's not really. For all the technical terms all it really means is that when people upload photos of you onto the site, Facie-bee might be able to recognise it's you and suggest photo tags to the person who uploaded the pics (who would have to be a facebook friend of yours for it to happen). They then have to remove the suggestion if it is incorrect before saving the album. So in reality all it is is a time-saver for people uploading photos – they were probably going to tag you anyway, this is just saving them time and effort. If they didn't want to tag you then they won't accept the suggestions. Panic stations disengage.
Still, we realise that people these days tend to be Faceboochondriacs (see what I did there? Merged facebook with hypochondriacs. Yep they don't call me Smarty McSmarts for nothing. Well they don't actually call me that at all, but I think it would be suitable. Just saying.) and tend to stress about every tiny thing that has to do with facebook and privacy. So if this is you, you can disable this option and thereby create more work for your friends.
How do you disable facebook facial recognition?
Head to Privacy Settings, click 'customise settings', go down to the 'things others share' section and click edit for 'Suggest photos of me to friends'.  Easy done. Personally I don't really see why you should need to do this but it's your call.
Other new interesting stuff: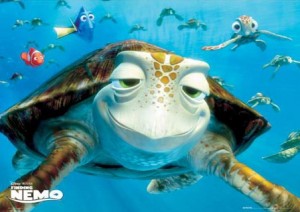 Twitter FINALLY gets its own URL shortner: So it has to be said that the guys at Twitter are not really as gung-ho on product development and improvements as Zuckers' team. I get this visual of them as those turtles in Finding Nemo – just really cruisy and all like "duuuudde we created a pretttty rad social networking site and now we just want to chill for awhile – you dig?" Or something.  Which is pretty much why third-party apps like TweetDeck are killing them in terms of functionality and… well everything. However they've finally gotten off their fun trip on the Gulf stream (sticking with the Nemo analogy here) and managed to improve something. Now you no longer have need for an external URL shortener to save characters when tweeting a URL, as Twitter can do it for you! Of course you still won't have access to the analytics that bit.ly and other shorteners can provide, but it's still really handy to have incorporated. Gold star to Twitter!
Read more:  http://www.readwriteweb.com/archives/twittercom_gets_its_own_url_shortener.php?
WordPress comments challenges Facebook comments plug-in: So apparently WordPress have released a new comments widget that allows people to respond using their Twitter, WordPress or Facebook accounts. Even better than the new Facebook comments plug-in?  I personally haven't seen in yet in action, but I think it was a great move by WordPress.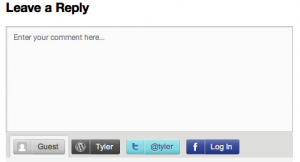 Read more: http://www.insidefacebook.com/2011/06/07/wordpress-comments-box/
iPhone 5 (or iOS5) will have major Twitter integration: Basically this means that a lot of apps will allow seamless integration with Twitter, allowing you to easily find friends, publish information etc. It's a lot like Facebook Connect.  It's an interesting choice given many more people are on Facebook but it may spur an increase in Twitter users in Australia, where it has previously not been nearly as popular as USA and other countries.  Reading the details it is all a bit confusing, so I suspect it will all become much clearer once it's all launched later this year.
Read more: http://www.readwriteweb.com/archives/how_twitter_ios_5_will_change_mobile_apps.php?
Shortstack increases it's free deal to 2,000 likes: If you are interested in having a welcome page, contact form or similar on your facebook page, Shortstack is a good option to implement this relatively easily.  However the problem then becomes to keep these extra tabs up and running you need to keep paying the third-party application company a monthly fee – should you stop, your tabs will be lost.  Previously they had a free plan, which allowed people to install these custom tabs to pages so long as the total of all pages was under 100. The problem here is that really most pages that would bother having extra tabs would have more than 100 fans. Well, the good news is that they have increased this limit to 2,000 fans! Hurrah!
I think that will do for today. Now excuse me as I go and respond to another 10,000 enquiries to do with this silly #ashcloud!