2
A two minute overview of f8 and what it means for you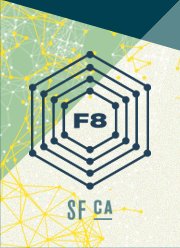 If you're anything like me all you're hearing about today is Facebook's f8 developer conference, and all the crazy changes Zuckers and his team have in store for us now.  I could go on for a few paragraphs with some cynical yet hilarious insights into the rapid pace of Facebook changes and blah blah blah, but let's face it – you've heard it all before from just about every other post I've ever done. Instead I'm just going to give you the main points of what these changes are going to be, so you can construct your complaints and whinges prior to them being rolled out (with little-to-no communication from FB) in the near future.
Enjoy:
Dramatic overhaul of profile pages: introducing the Timeline

Lots of talk about profiles turning more into 'MySpaces' in format
Huge picture across page, along with your profile picture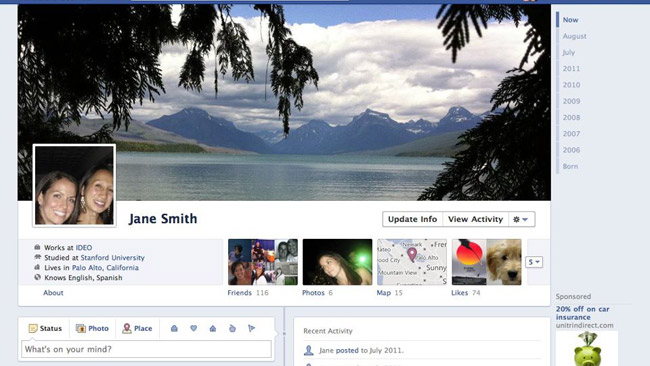 Timeline detailing all your activities over the space of your ENTIRE LIFE.
More like 'this is your life' visual representation of your life, highlighting all the major posts, photos and events as they happened over a timeline of your life. See video below.

You can go back in time on your timeline and add an important event so it is featured. For example, you probably didn't post on Facebook the day you were born. So you could go back and stick in a nice picture of you looking like a half-deformed gooey alien, complete with an amusing caption about where you've just come out from (I'll leave that one up to you to come up with)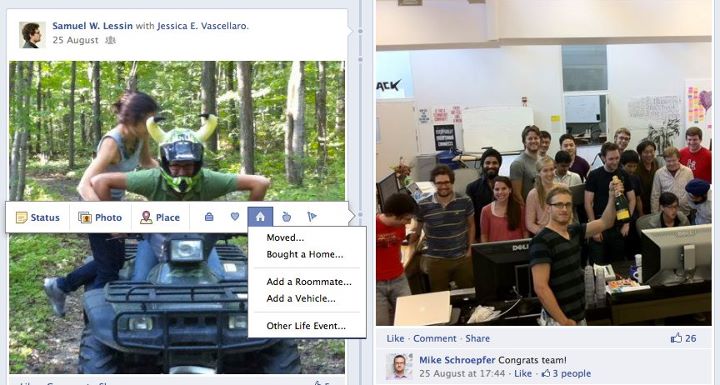 You can go to your PRIVATE activity log, which will show you everything you've shared since you joined Facebook. You can choose any post to feature on your timeline so all your friends see it too.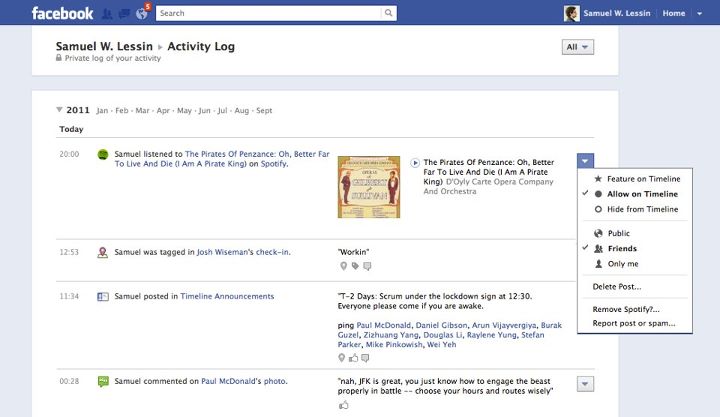 You can add apps to your timeline, that lets you show the little (boring) things you like to do, cook, eat, listen to etc. You can then see what your friends are doing, cooking, eating, listening to and join in (where possible – you probably can't join in their cooking, but you can watch the same show or listen to the same music). When you use your apps, it will publish up-to-date info automatically – for example 'Cara is running in Hyde Park on Nike+' your friends can click on the story and it will show a map of where you are. See video representation here: https://www.facebook.com/video/video.php?v=2203714645913
This is pretty much the 'Open Graph' functionality that will feature apps from major news organisations, game developers, and lifestyle companies so that when you do anything online, your friends will know about it. Eg. when you read a news article, it will appear on your newsfeed.
BUT WAIT, THERE'S MORE!!!!
Integrated music and movie screening
Spotify app allows you to stream music through your Facebook page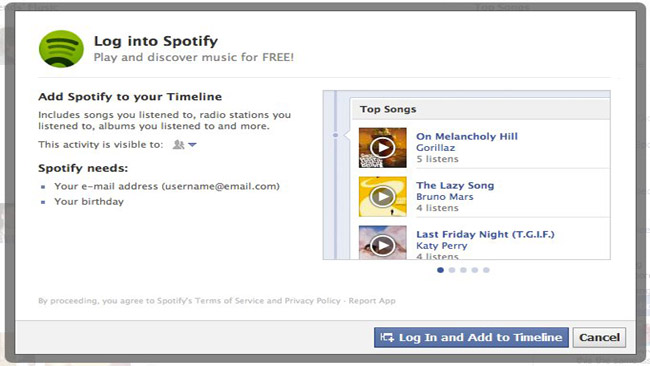 Hulu 'social canvas app' will be available so you can watch TV shows on Facebook. HOWEVER Hulu is not available in Australia at the moment so we will probably be left out of this for awhile (as per usual!)
We will now be able to stream Netflix movies through Facebook – this is an extension of the previous trial, which wasn't available in Australia. TBA if this will be rolled out for us, but again, let's not get too hopeful.
So that about sums it up, as far as I could understand. What are your initial thoughts? Personally I'm a bit worried for Facie-bee. The uproar that happens when they make the slightest little change… well we can only ponder at the backlash all the prolific change-resistors will eagerly provide them with.
also, if you're interested in finding out more about the most recent Facebook changes – Subscribe, View Shares and Smart lists, please enjoy my outstandingly entertaining overview here: http://thesocialskinny.com/facebook-on-amphetamines-changes-abound-for-users-and-pages/
Like it or Loathe it?